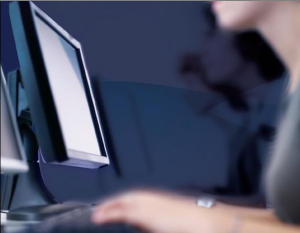 SERVICES CUSTOMIZED TO YOUR NEEDS
We realize that not all businesses are the same and therefore not all IT Business solutions are
the same. Our business service plans are customizable to meet the needs of each individual customer. We will help resolve any challenge you are facing, simple or complex, along with providing you with ongoing support service packages. We can be your entire IT department.
Our IT managed services program offers a complete IT solution for your company.   Right Access IT can be your IT management solution, supporting your entire network in regards to management of your desktops, laptops, servers and networking devices.  We want you to be excited about your business while we are excited about your business's technology.  
We provide monthly plans for companies to meet any budget you are working with.  With a monthly service plans you no longer worry about your monthly expense on IT support.  Right Access IT provides customized plans for your needs from monthly hourly support to unlimited IT support.  The predictable costs for your monthly needs frees up your concerns for how much support you may need and how it impacts your monthly costs.  Let us remove all of your IT concerns so you can focus on what your company is all about, your customers.
SERVICES OFFERED
In today's environment of many cyber threats and security breaches, IT security needs to be at the forefront of any computer network regardless of complexity. Our staff has many years of experience and industry best certifications in order to insure that we are looking at your network security from every possible angle. Whether you need assistance preparing to get a data security standard certification such as PCI DSS or you simply need to make sure that your network is setup in a way that minimizes your risk and exposure to Cyber Threats, we have the Right resources to assist you.
IT infrastructure is the foundation upon which your network and electronic business processes are built.  This includes all facets of hardware, software, and services that are required for network communications.  Whether you decide to have that equipment on premises at your office, host them in the cloud or if you have trouble deciding which the best fit is for your company again, we are here to help you make the Right decision for your business.
IT Project management is a unique subset of business project management that requires not only organization task and time management skills, but also the expertise to understand the various technologies involved and how they interact. Understanding this can be the difference between a late and or over budget project and a successful on time and on budget delivery.  Using Right Access to manage your IT projects empowers your business to invest in IT projects with accurate specifications and costs
In many cases servers and network equipment sit underutilized. Server virtualization allows you to recapture some of the unused resources on your servers as well as allow you to leverage some of those most advanced high availability, business continuity, and disaster recovery technologies available today.
Whether you are looking for the best way to set up a wireless network in your office or you are looking for a solution to interconnect offices spread across the city, country, or world we have the Right people to get you the Right design.
QUESTIONS ABOUT OUR SERVICES? ASK OUR TEAM.
In a world of information overload, it can often be difficult to discern what the best fit for your company is for a particular problem you are trying to solve. We are here to assist you with evaluating technology as it relates to your business processes so that we can find the solution that fits both the budget and the business requirements.
With an IT consulting Plan from Right Access IT, you'll enjoy:
Technology Assessment:  Review your current IT system to come up with an IT solution that meets the needs of your business

Solutions:   We create a solution that reflects who you and your business are.

IT Security Review:  Let us ensure your security on your IT devices
As almost all businesses have grown very dependent on technology, it is important to have a plan, processes, and procedures on how to continue to do business if you lost access to your facilities and your technology. Our BCP and DR design team will help you through each step of the process; creating a plan, implementing it, and testing it to ensure that when you need to enact it, it is the Right plan for your business.
LET'S WORK TOGETHER
Right Access IT wants you to be excited about your business while we are excited about your business's technology.